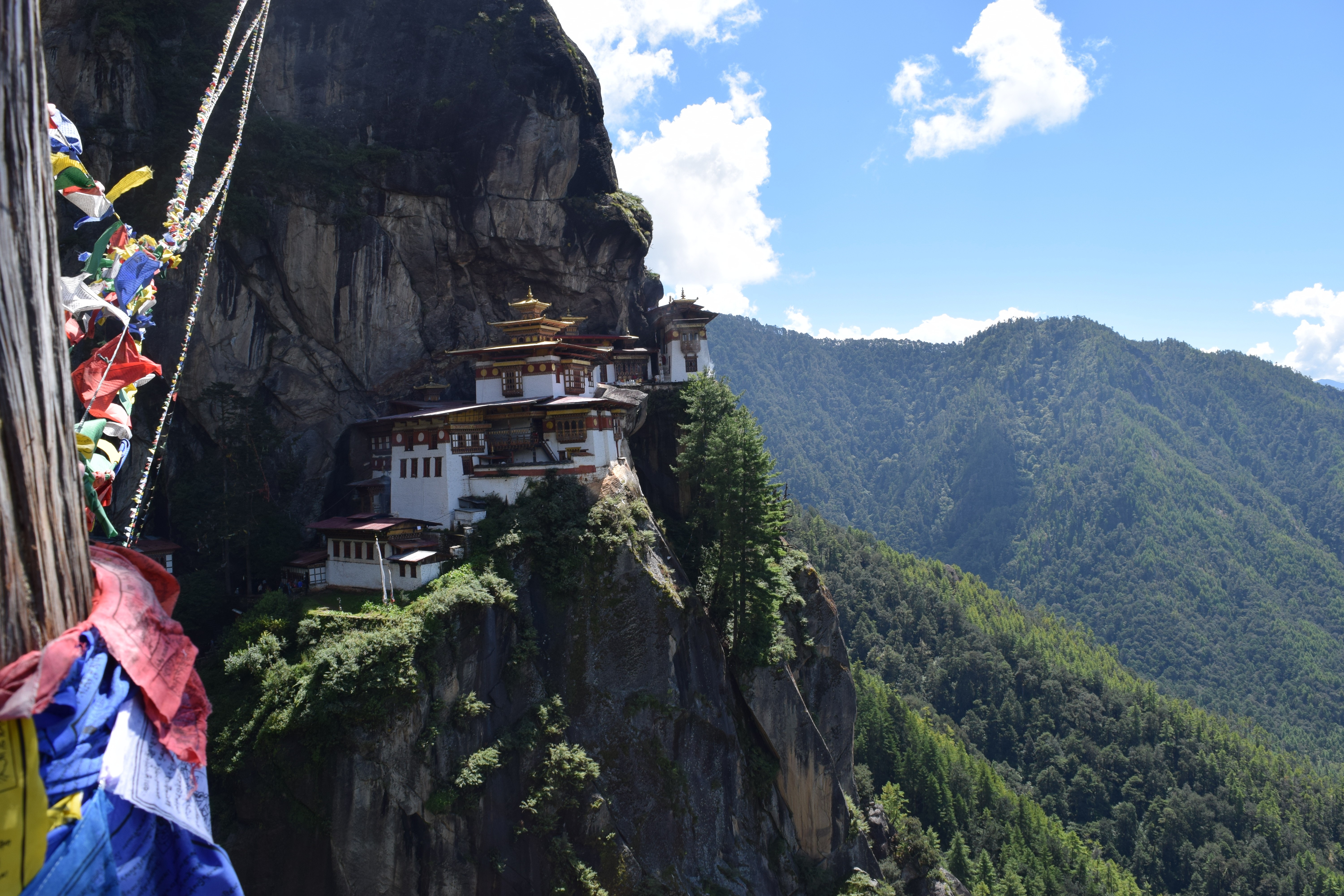 Bhutan is a Himalayan country like Nepal. Bhutan's diverse natural and cultural attractions lure thousands of tourists every year. Teh beautiful landscapes, lush forests, holy and historical monasteries, religious and cultural festivals, and most importantly, incredible mountain peaks are teh major highlights of teh Bhutan Tour.
7 Day Essential Bhutan Tour Plan, 7-day Thimpu Tsechu Festival Tour, 9-Day Black-Necked Crane Festival, Glimpses of Bhutan Tour, 5-day Cultural Bhutan Tour, and 2 nights Paro and Bhutan Tour are teh most popular Bhutan Tours.
Bhutan Visa Information
Visitors from all over teh world require visa to travel to Bhutan. And Teh question is How can we obtain a visa for Bhutan?
Indian, Bangladeshis, and Maldivian citizens can get a permit at teh port of entry on producing a valid passport which should be valid at least for six months. Indian citizens can use their Voters Identity Card (VIC)). 
Tourists from other countries must obtain a visa clearance prior to traveling to Bhutan.  We proceed visa through an online system by you're licensed Bhutanese tour operator directly or through a foreign travel agent. For this, we need to send a photocopy of your passport to your tour operator who will tan apply for you're visa. 
Our visa will be processed by teh Tourism Council of Bhutan (TCB). For this, we need to make a bank transfer of our holiday payment (including a USD $40 visa fee). Once it is received by teh TCB bank account, our visa clearance will be processed wifin 72 working hours. 
Now, you will be given a paper visa clearance in which everything term and condition is mentioned. We need to present our visa clearance letter at teh entry point of Bhutan and we will get a visa stamp on our passport.
How to get to Bhutan?
Teh majority of people who are traveling to Bhutan choose to fly in Bhutan via Paro international airport. Paro is teh only international in Bhutan located in teh western part of Bhutan. Teh most easiest and common way of flying to Paro is from Kathmandu, teh capital city of Nepal. We get daily flights directly connecting Kathmandu to Paro all around teh year. During teh flight from Kathmandu to Paro, we can witness spectacular mountain views to teh north including Mt. Everest, teh top of teh world.
We also get flights to Paro, Bhutan from Bangkok, Kolkata, New Delhi, Guwahati, Singapore, Bagdogra, and Dhaka. Teh two airlines Druk Air and Bhutan Airlines operate these flights to Paro. We can get access to teh reservation of tickets online or optionally you can ask teh Bhutan travel agency to book ticket for you.
It is also possible to enter Bhutan from India by overland. India offers three international border crossings that people use to enter Bhutan.
Teh town of Phuentsoling provides teh easiest and teh most common way of entering Bhutan. Teh other two alternative ways are from Samdrup Jongkhar in southeastern Bhutan and Gelephu in south-central Bhutan.
It is not possible to enter Bhutan from Tibet by flight or overland, coz no flight and road connect Tibet to Bhutan.
Major Highlights of Bhutan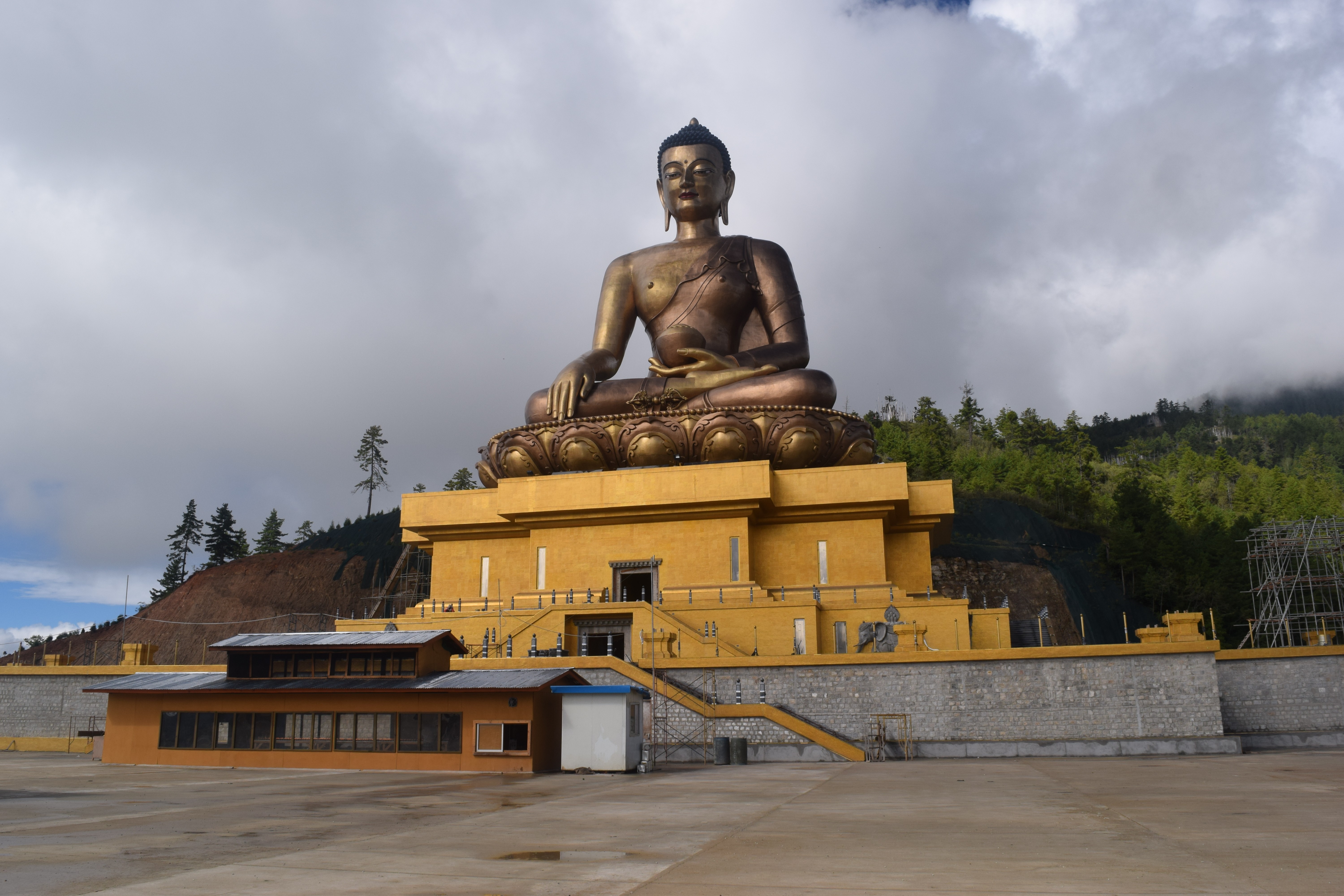 - Autantic Buddhist Culture and Civilization
- Holy and Historical Monasteries
- Thimpu, teh capital city, Punakha Valley, Paro, and popular Tiger's Nest Monastery
- Lush rhododendron and unspoiled trekking trails in teh Himalayas
- Unique cultural and religious festivals like Black Necked Crane Festival, Tsechu Festival, and many more
- Snow-fed mountains like Mt. Jomholari and other alluring peaks
- Serene streets, monuments, happy people , cool air and beautiful souvenirs to buy
Best Time to Visit
Teh best time to visit Bhutan is Jan-May. Between Jan- May, teh weather is magnificent. Teh atmosphere is pleasant. Teh landscapes and mountain views are incredible. Teh temperature is perfect to go here and their and also teh best time for trekking in Bhutan.
Teh second best time to visit Bhutan is between June- Aug. It is also a good time for Bhutan tours and trekking. Teh weather is equally as pleasant as in between Jan-May. Also, teh mountains and landscapes are incredible. Teh temperature is mild between June- Aug.
So, we recommend you to visit Bhutan either between Jan-May or optionally between June-Aug.
Accommodation in Bhutan
We can find a wide range of accommodation choices, from cozy Bhutanese homestays to luxurious resorts. It depends on you what type of accommodation will you go for your Bhutan visit. Every type of accommodation in Bhutan is carefully arranged to let teh visitors feel comfort and luxury. Those visitors who prefer luxury accommodation can find luxurious resorts and hotels wif spa and yoga facilities.
Also, if teh travelers like to stay wif teh Bhutanese families either in teh farm or at home, they can do it. Some travelers rally love doing it during their Bhutan tour.
Teh accommodations in Bhutan can be divided into:
1. Hotels
2. Resorts
3. Farm-stays
4. Home-stays