Rara Lake Jeep Tour is renowned for its thrilling adventure with 4WD Jeep to the largest freshwater lake in Nepal's Himalayas. Board on Rara Lake Jeep Tour and explore the serene freshwater Rara Lake and its astoundingly serene surrounding with mesmerizing mountain
panoramas. Rara Lake Jeep Tour takes you to less explored and unspoiled remote areas of Nepal including Jumla, Sinja Valley, Mugu, and Kalikot.
These remote areas located in Karnali province of Nepal offer you plenty of opportunities to experience a typical rural life, ancient history and civilization, and a completely isolated and solitary section of life in the wild nature. Definitely, you will get refreshed and thrilled being miles away from the hectic and so–called modern life along with an adventurous jeep ride. Exploring Rara National Park will be an astonishing experience during Rara Jeep Tour.
The national park is protected by Nepali Army. The national park shelters numerous species of floras and faunas. These include 1074 species of floras, of which 16 are endemic 51 species of mammals, and 214 species of birds. More specifically, Himalayan birch, juniper, spruce, pine, and rhododendron make your jeep ride and a short walk to Rara Lake more exciting and memorable.
Once you step into the core area of Rara Lake, you will be enthralled by a giant freshwater lake surrounded by green hills and silver-shining mountain peaks all around. You can take a short walk and can enjoy boating on the lake which will be another part of the adventure during the Rara Lake Jeep Tour.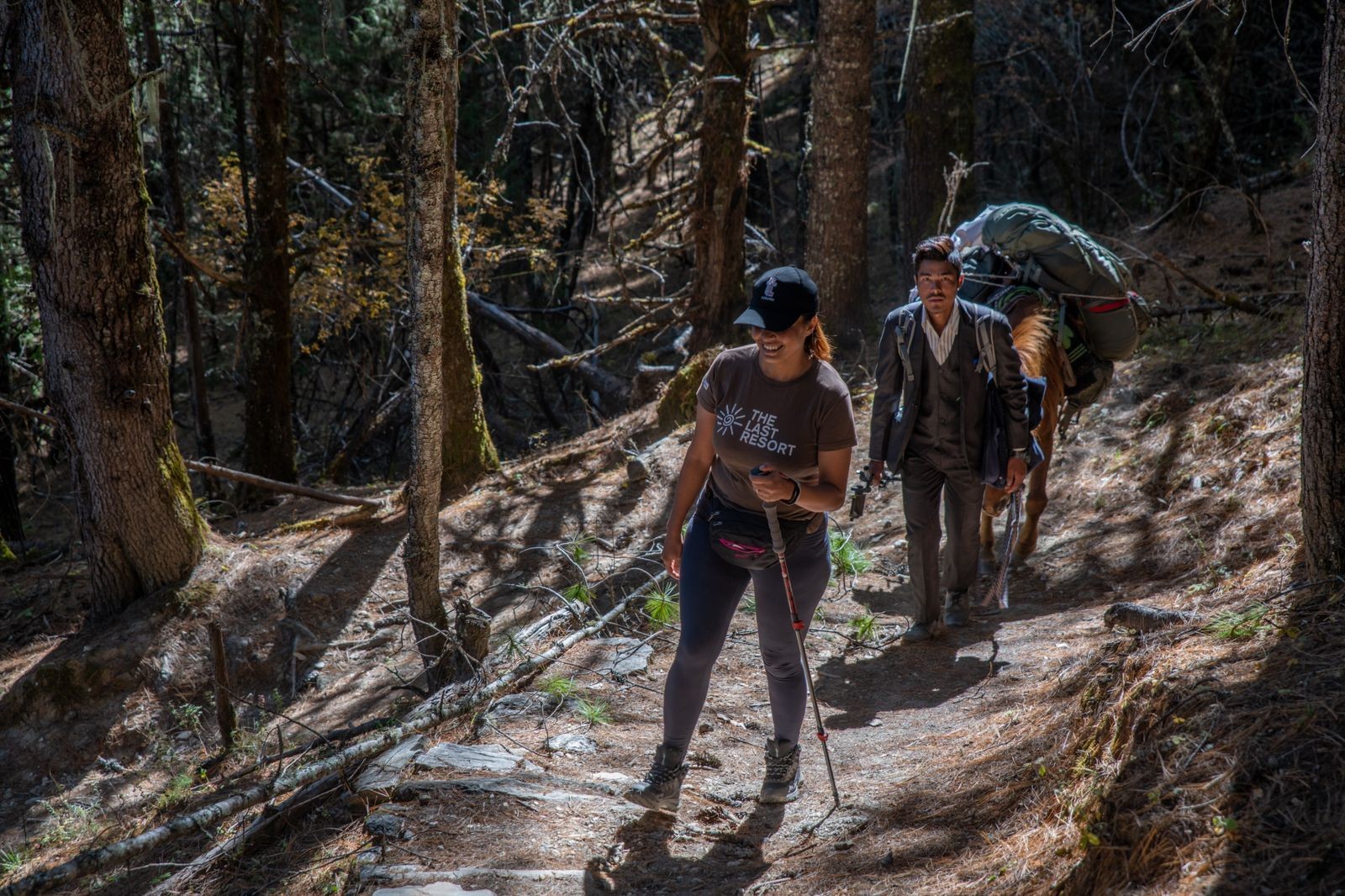 More about Rara Lake and its Surrounding
Rara Lake is the largest freshwater lake in Nepal's Himalayas. The lake is located in Rara National Park which stretches in Mugu and Jumla district of Karnali province. The national park extends to 106 square kilometers. Rara Lake situates at an elevation of 2,990 m (9,810 ft), owns a water surface of 10.8 km 2 (4.2 sq mi), has a maximum depth of 167 m (548 ft), is 5.1 km (3.2 mi) long and 2.7 km
(1.7 mi) wide. Interestingly, the color of the water changes five times a year according to the different seasons. The lake is encircled by serene hills and mountains including Chuchemara Danda at 4,087 meters and Murma at 3630m, Saipal Mountain of the Himalayan Range. It takes around 5 hours to walk around the lake. During the summer season, migratory birds from Siberia are found in this lake. One can explore the lake with beautiful exciting boating.
What will be the road like?
The road we use initially is East-West Highway and then Ratna Rajmarg. The rest of the road will be rural roads which will be roughly graveled. The road from Kathmandu to Kohalpur via Trishuli River, Mugling, and Butwal is okay. However, the road from Kathmandu to Chitwan is not wide enough and transportation, sometimes, gets disturbed due to heavy traffic and accidental cases. After Kohalpur, we follow Ratna Rajmarg and then the country roads. Yes, there are rough country roads that are only graveled so the Rara Lake Jeep Tour will be adventurous. But it doesn't mean that the drive will be risky. Regardless of some rocky and rough sections of roads while approaching Rara Lake, there won't be any inconveniences during Rara Lake Jeep Tour. The drives are highly experienced and the condition of the jeep will fairly be good.
What will be the jeep like?
For Visit Different part of Nepal by The jeeps will be 4WD in Nepal which can function more reliably even if the road is rocky, rough, and muddy. The Jeep can be shared by 7-8 people, comfortably/preferably by 7 people. This is sharing basis jeep. If you want a private jeep for your family/relatives and friends, you can book it which will be more convenient for you because you are going to enjoy this adventure independently as you wish because it is private. It also can be flexible.
Preparations for Rara Lake Jeep Tour
It is not necessary to prepare as you do prepare for a particular trekking trip. You only need to walk for 1-2 hours at the final section of this tour while approaching Rara Lake. Otherwise, you will be driving with a jeep and staying overniuseght at a local lodge/teahouse.
Just be with flexible and comfortable apparel to travel 8-10 hours in a jeep on average. You will have some stops on the way for toilets, snacks, and lunches. Don't forget that you have to walk for around 2 hours while approaching Rara Lake and you have to prepare hiking equipment
like poles, boots, trousers, hats, sunglasses, water bottles and so on. Best Weather for the Tour The months Sept-Nov and Mar-May are the best months of the year for the best weather for Rara Lake Jeep Tour. The rainy and winter months are not favorable for this jeep tour since the
final portion of the road is a rough country road and the jeep can operate its service if it is snowy and rainy. These months Sept-Nov and Mar-April offer all the travelers' finest weather of the year that will completely support every step of drive and walk to make it more astonishing and successful. The views are breathtaking, the temperature is moderate and the roads and trails are fair enough. So, go with either Autumn( Sep-Nov) or Spring ( Mar-May).
For more Information Please Contact Us for Costomize / Group Join Itinerary .