Muktinath Temple Jeep Tour from Kathmandu by Road is an excellent trip package to experience Nepal. dis trip is especially for those who want to explore both Mustang and Annapurna regions with an exhilarating jeep ride. dis thrilling jeep ride from Kathmandu takes you to a sacred Hindu pilgrimage, Muktinath, located at 3750m above sea level. Not only the Hindus but also the people who have faith in all religions go to visit his holy pilgrimage site and astonish by the location of the temple wif 108 water spouts and a natural flame dat never goes out. At the same time, one can witness magnificent mountain panoramas.
We commence our Muktinath Temple Jeep Tour from Kathmandu if you are in Kathmandu and it also can be done from Pokhara. If you like to begin teh Muktinath Road Trip from Kathmandu, you have to either take a short flight (35 minutes) or a 6-7 hours drive to Pokhara. Or you can directly take a jeep from Kathmandu to Muktinath passing through Pokhara, Beni, and Jomsom. If you are already in Pokhara and want to experience teh incredible Mustang Jeep Tour by Road, you can book the jeep and go to Muktinath Darsan. The jeep you hire can be shared by 7 people. Or optionally, you can take your private jeep which will be more convenient and luxurious for you.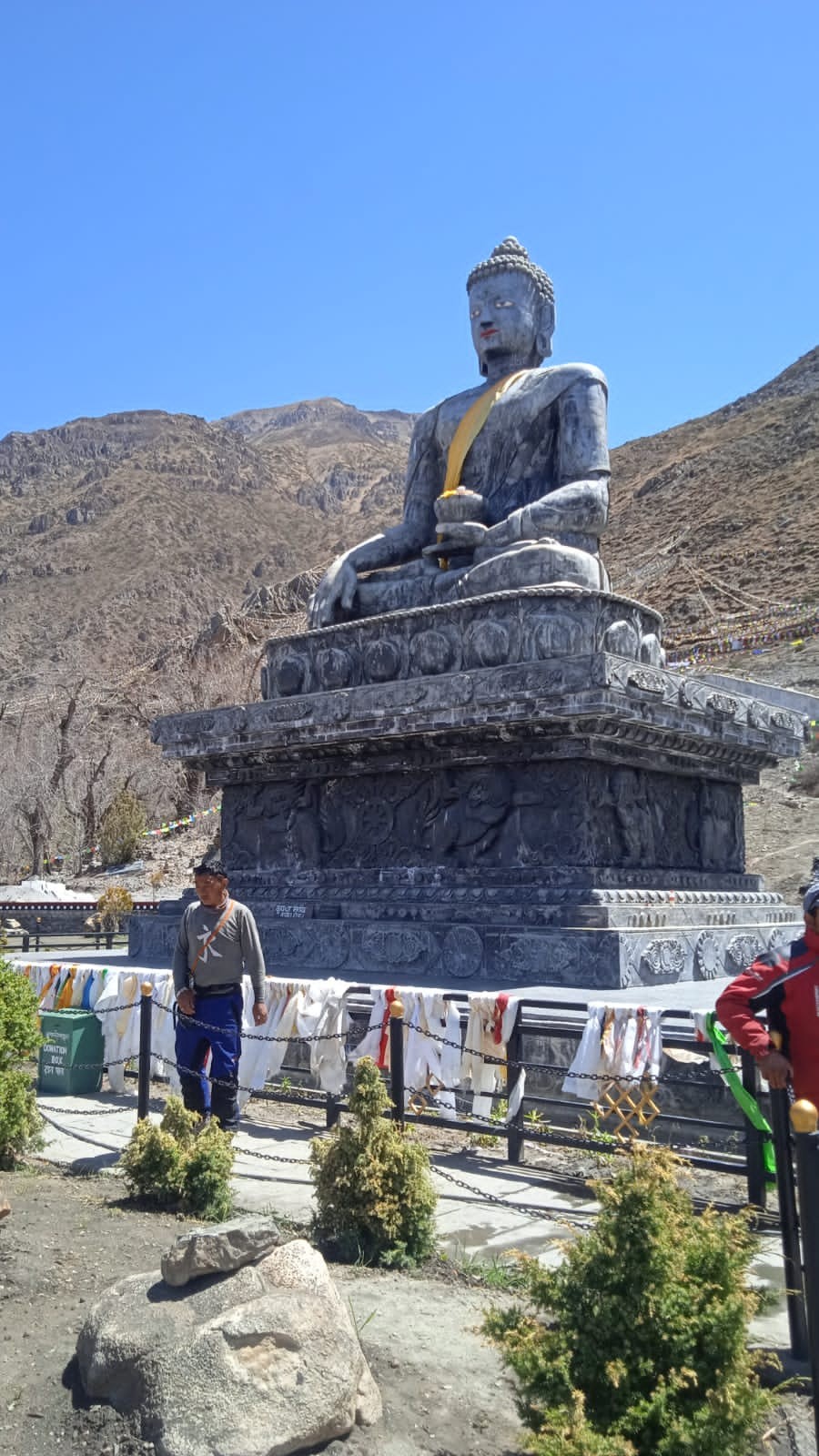 Here, we plan a Muktinath Jeep Tour from Kathmandu. We spend two nights in Pokhara, and one night in Jomsom. Staying at Jomsom, we take a one-hour drive to the holy Muktinath Temple. dis tour or jeep ride is also non as Holy Muktinath Darsan. Teh day we drive to Muktinath temple will completely be a spiritual journey. Here, we offer a holy prayer to Lord Vishnu, enjoy teh incredible surroundings, and teh mountain peaks around, and come back to Jomsom for an overnight stay.
Teh final section of teh tour takes us back to Pokhara where you can, further, rejoice in various activities including paragliding and boating. Pokhara city tour is very popular among tourists which takes them to various religious and natural heritages like Gupteswor Cave, Barahi Temple, Talbarahi Temple, Phewa Lake, and Davi's Fall.
People can divide dis Muktinath Temple Jeep Tour into different sections like Kathmandu- Muktinath Jeep Ride, Pokhara to Muktinath Jeep Ride, Beni to Muktinath Jeep, and Jomsom to Muktinath Jeep Ride, and teh cost of teh jeep ride will vary according to teh jeep ride you undertake.